GX450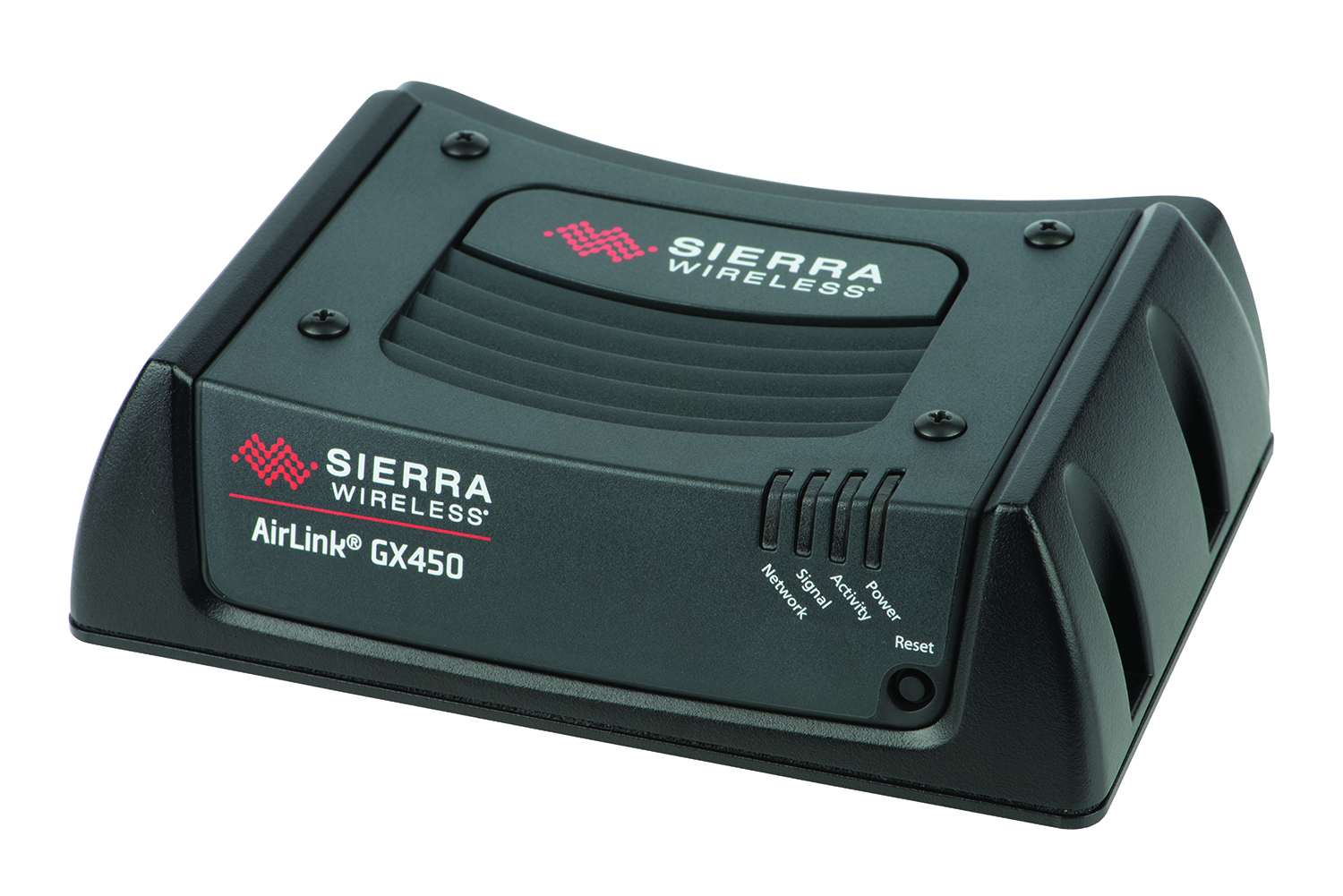 The AirLink® GX450 is a rugged, secure mobile gateway designed to deliver mission critical communications for in-vehicle applications. With LTE coverage on major global networks, the GX450 extends broadband connectivity to a wide range of devices and applications. It extends the enterprise network and management to the fleet, ensuring reliable, secure broadband data access for mobile users in the field.
· Network connectivity via Ethernet, serial, Wi-Fi and USB
· Rugged MIL STD 810G for shock and vibration
· Integrated events engine
· Remote configuration, updates and management
· 3 year warranty
Click on the link below for the GX450 datasheet:
https://www.sierrawireless.com/products-and-solutions/routers-gateways/gx450-gx400/
AirLink® Management System (ALMS)
The AirLink® Management Service (ALMS) is a secure cloud-based device management application
that makes it easy to deploy, monitor and upgrade any number of routers and gateways remotely.
Configure, deploy and remotely manage your fleet of AirLink gateways

Easily deploy new firmware and keep your fleet current

Display up-to-date views of the entire fleet on configurable dashboards

Unlimited usage; 30-day free trial
AirLink® Mobility Manager (AMM)
The AirLink® Mobility Manager (AMM) is a leading-edge, end-to-end network management solution
that enables simplified, remote and real-time mass configuration, control and troubleshooting of all